If you haven't heard already, where have you been?
This year Blue expanded it's beauty range and are now stocking with gorgeous range of Gel colours from Halo Nails. Recently, they have released their Autumn is in the air collection, a range of colours to match the stunning colour change that we will be seeing soon.
Halo is also Vegan friendly and cruelty free!
If you haven't tried Halo yet, we think you should. They have over a 100 colours to choose from and are excellently priced!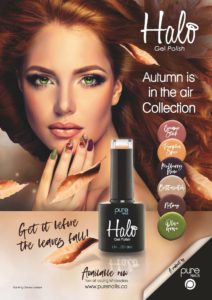 Any questions or queries, please don't hesitate to contact the sales team
Kind regards
Dee