Second Hand Salon Equipment
Sometimes we are able to advertise salon equipment on the behalf of our customers
The Alisun V600 is the perfect choice if convenient tanning is your preferred option. A proven vertical sunbed that has become a firm favourite at the Tanning Shop!
Designed to provide comfort for the duration of your session, the V600 ensures an even, all-over tan. Forty-eight body lamps, three face tanners and two dedicated shoulder tanners combine to deliver an overwhelming tanning experience.
Call 0800 587 2583 for more information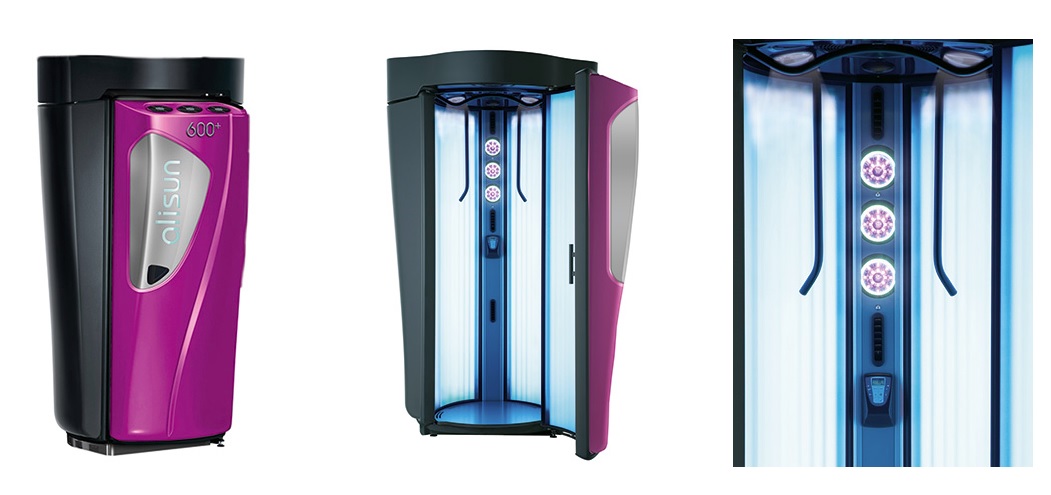 UWE IBED
360° TANNING AT THE TANNING SHOP
RELAX IN COMFORT AS THIS INNOVATIVE DESIGN PROMOTES A MORE EVEN, SHADOW FREE TAN WITH THE LATEST IN TANNING TECHNOLOGY.
Experience exceptional comfort and a complete, even tan with the iBed's exclusive iSwing technology. The rotation of the 250 watt powersopts ensure that all areas of the body are tanned equally while heat is distributed evenly.
The tanning session is further enhanced with client controlled aroma, breeze and iSound as the specialist iGlass diffuses UV rays to create a bed of light and encourage an even, all-over tan.
Call 0800 587 2583 for more information
Maxtix L28
The Matrix L28 is one of the new generation of UV Sunbeds that employs both innovation and proven technology to enable clients to achieve an all-over tan in comfort
The use of carefully positioned reflectors creates an ideal environment to encourage an all over tan and optimize the tanning potential of the session.
The Matrix L28 has 28 high-pressure UV-A lamps which are arranged to surround the client. The L28 design is innovative in that the user does not feel enclosed whilst retaining tanning efficiency.  With adjustable ventilation, stereo headphones and a focus on comfort, the L28 is the bed of the future!
Call 0800 587 2583 for more information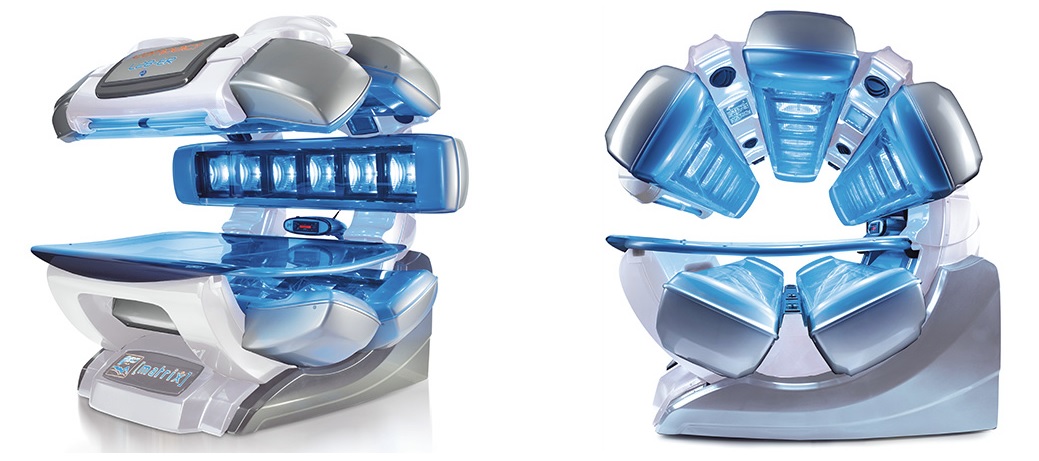 The UWE i-Sun is a fantastic sunbed that uses Dynamic Power technology to ensure that you will always get the same constant tanning results throughout the life of the sunbed lamp.  It has a lovely wide base making the tanning tunnel spacious and roomy. 
5 high pressure facial and shoulder tanning lamps
Electronic ballasts ensure that all of the tanning lamps start instantaneously with no flickering
Strong facial breezing to keep you cool throughout your session
Call 0800 587 2583 for more information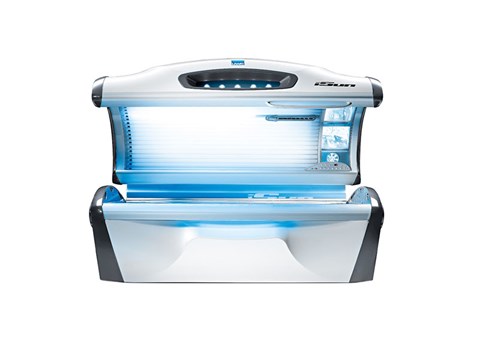 Hapro X5 Collagen (Red Light Therapy) Bed 
This bed has been specifically been customised for the use of a collagen lamps. Available for immediate installation 
£5000 inc VAT
Call 0800 587 2583