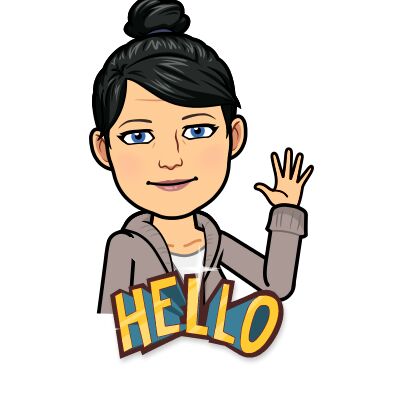 Hi!
My name is Andrea and I am your lamp expert here at Blue. This page will guide you through the vast range of lamps we offer for every bed and salon.
Need any spares? We also have facials, starters, spaghetti tubes and everything to acrylics.
Need an engineer to change your lamps? No problem with our highly trained engineers.
If you have any questions or queries, please don't hesitate to contact to us
Due to the fluctuation of prices in phosphor, please call me direct or email me for current pricing on lamps or if you need a quote for a full lamp bed change.
T: 01325 744 905 / E: andrea@tfgg.co.uk
Fusion A Class & Fusion 0.3
Exclusive to to Blue Tanning & Beaut, Fusion Lamps are at the forefront of tanning technology.
Designed to provide the modern salon with optimal performance, perfect for your clients tanning requirements.
Fully EU compliant, the Fusion A Class is efficient and effective due to its superior UVA output. Your clients can be assured of optimum tanning results from this high-performing lamp.
Fusion Trio & Fusion Performance
Fusion Trio Lamps are a unique design which doesn't just look great it's a tanning powerhouse. The intense UVB output is distributed via integral face and leg tanners to promote effective tanning from head to toe.
Fusion Performance are a great all rounder that provides a robust performance with commanding results. Fantastic value without loss of power, a great choice for busy salons.
Fusion Colla-Tan & Collagen Lamps
Colla-Tan
Colla-Tan combine both light spectrum's, they can help achieve a better tab and help with skin oxygen. Only certain wave lengths can penetrate the skin layers in order to increase the transport of Oxygen. The combination of Collagen and Elastin production while increasing the hydration of the skin and also builds counter affects of free radicals
Builds Healthy collagen network
Visible anti-ageing effect
Boosts cell regeneration
Re-tightens the skin helping reduce cellulite
Collagen (Non Tanning)
Collagen tubes emit red light. Studies have shown that the body's own collagen production can be stimulated with red light. The so-called photo bio stimulation generated by the light in the deeper layers of the skin boosts the metabolism of the skin and leads to a reactivation of the collagen synthesis in the skin. The ageing skin is thus stimulated to produce skin-tensioning collagen and elastin again. The skin tenseness and elasticity of the connective tissue increase. The benefits are
Renewal of collagen and elastin fibres
Smooths skin
Oxygenation and detoxification of the skin
Reduces deposits of cellulite
Improvement of the skin's moisture retention, suppleness and firmness
Reduces pore size
Reduces skin spots
Feel Good
Helps weight loss
Relieve pain
Stimulates blood circulation
Diminishes fine lines and wrinkles and leads to visible anti-ageing
Natura Vitamin-D Fusion EU 0.3
Green light therapy is an effective treatment against signs of ageing that also builds a gorgeous tan. Banish dark spots and discolouration while the pigmentation is improved. This means that green light therapy is very popular as a skin and anti-ageing treatment. Rejuvenate skin, fade the appearance of freckles, liver spots and other high pigmentation associated with ageing while the specialised green wavelengths soothe, calm and balance the body.
High ratio of UVB- for Vitamin D
increased brightness – for a refreshing, calming tan
Green light aids tanning and pigmentation
Promotes wellness through the healing properties of green light
American Leisure Blu Infinity Twist
This stunning, brilliant bright electric blue ambience combined with the state of the art patented twisted glass effect gives the salon operator an unparalleled advantage on all the competition using the normal flat lamps. The tanning performance and results from this perfectly formed lamp are of the highest calibre. Due to its unique internal complex properties and combined patented glass technology , these lamps provide a perfect, long lasting dark glowing tan.
American Leisure i-Brite Twist
Never before has a lamp with such brightness been produced. The I-Brite gives an instant result which helps your skin achieve a wonderful natural looking deep tan. The I-Brite Twist is a superb choice for salon operators that want to fulfil their client's tanning expectations. Due to its internal innovative and unique complex properties this high performance lamp will guarantee maximum results whilst producing a glowing, beautiful, long lasting tan in a short period of time.
The I-Brite is one of the best lamps ever produced containing a unique blend of 4 Phosphor's giving the lamp its impressive exclusive Ice Bright Glow. This lamp is the very first of its type in tanning lamps Worldwide, designed and developed to give both visually stunning looks and unbeatable tanning result.
American Leisure Collatan Maxi Twist
This spectacular lamp is the latest in tanning innovation. Manufactured only for American Leisure International, it contains the four major wavelengths, – UVA, UVB, Red light therapy & Blue light therapy and is the world's first Collatan Maxi Twist Lamp. Testimony to this is the fact it rapidly became the fastest selling lamp in the UK within the first 6 months of it being launched. The scientific wavelength studies produced by NASA only goes to strengthen and enhance the outstanding capability of this product.
The tanning performance and results from this perfectly formed lamp are of the highest calibre. This futuristic tanning concept is at the forefront of technology in tanning and skin care. The brilliant pink light looks visually stunning and combined with the patented twisted glass effect, delivers an unparalleled, luxurious tan. The unique design also provides the additional benefits of collagen stimulation, leaving the skin clean, rejuvenated and blemish free.
Lime-lite Twist
The Lime Lite Vitamin-D Lamp is an effective way to build up a beautiful tan and treat anti-ageing at the same time. Whilst pigmentation is improved it also helps with dark circles and discolouration of the skin. The specialised Green wavelengths help to rejuvenate the skin, fade freckles, liver spots and other hyper pigmentation associated with ageing. Green light therapy also helps soothe and calm the body.