KBL Megasun 7900 alpha
The KBL 7900 lay-down tanning unit is not only designed with maximum comfort in mind, it is also equipped with p2 Pigment tubes. These specialist tubes are designed and proven to work with conventional UV technology to stimulate the production of Vitamin D3 which is essential for good health. Clear user controls, sleek styling and exceptional functionality provide an outstanding tanning experience.
The user-friendly pre-selection display enables various comfort adjustments to be made easily and conveniently before tanning while the optional "intelliSun" intelligent tanning system provides three different tanning choices; Basic, Mediterranean and Caribbean. An exceptional tanning experience could not be easier to achieve!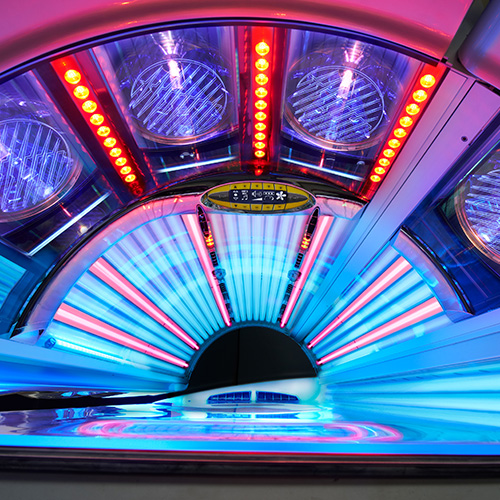 Blue Tanning & Beauty 0800 587 2583
Call today to discuss your Sunbed requirements.