KBL Megasun 6800 alpha hurricane
The Megasun 6800 is currently taking the tanning industry by storm due to it's multi-functionality, gorgeous styling and tanning effectiveness. Clients are not only able to create a gorgeous tan while enjoying their favourite tunes, but the comprehensive user panel enables them to create the optimum tanning environment to suit their preferences.
The patented, twisted form of the hurricane tube maximizes the performance of the 6800 alpha hurricane and efficiently combines  the four most important wavelengths of sunlight in only one tube. The 6800 tans and promotes Vitamin D production while blue led light enhances skin tone and texture. Red collagen light revitalises and soothes the skin to complete the all-round tanning experience of the 6800.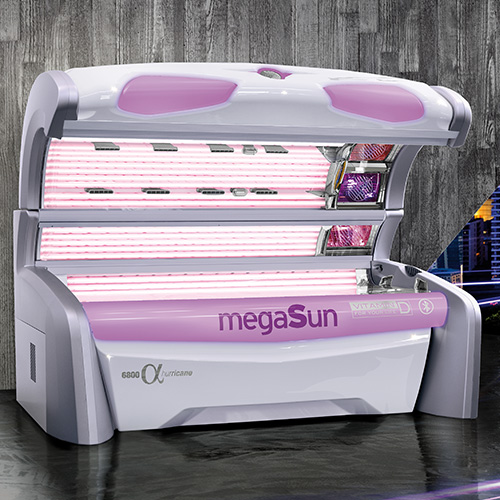 MegaSun 6800 Alpha Hurricane
Blue Tanning & Beauty 0800 587 2583
Call today to discuss your Sunbed requirements.