KBL Megasun 6700 alpha business
The Megasun 6700 has a perfect combination of technology, style and ease of use. Equipped with bluetooth, your client can enjoy their favourite musice while enveloping their body in the optional Aroma, Aquacool or Aircon functions. The tanning area is spacious, with 26 lamps in the canopy, 4 dedicated facial lamps and 20 lamps in the base.
The control panel is conveniently situated with a clear user interface while the styling is strong and commanding. A great bed for discerning clients who demand more from their session.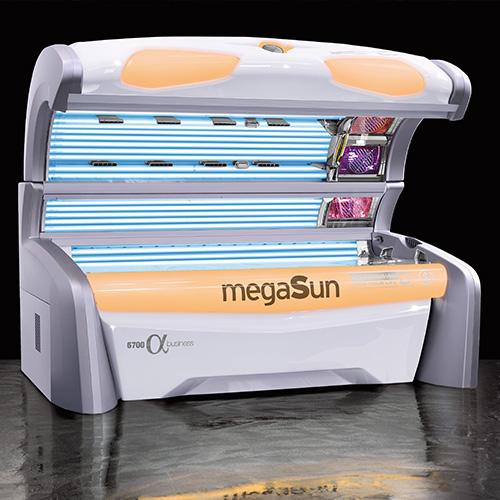 MegaSun 6700 Alpha Business
Blue Tanning & Beauty 0800 587 2583
Call today to discuss your Sunbed requirements.