KBL Megasun 5600
Spacious, dynamic and easy to use, the Megasun 5600 is a stunning addition to any salon. Dynamic LED's mounted on the front panel welcome your client with a specifically chosen range of colours that enhance the refined details of this beautiful piece of equipment. With 26 lamps in the canopy including 2 p2 tubes, 16 in the base and 4 dedicated facial tanners, the 5600 is an exceptionally competitive unit.
The inclusion of 2 p2 Vitamin D tubes in the canopy creates a truly effective tanning experience that goes beyond building a gorgeous tan. These tubes are designed to emit a UV spectrum which directly encourages the production of Vitamin D which in turn promotes health and wellbeing.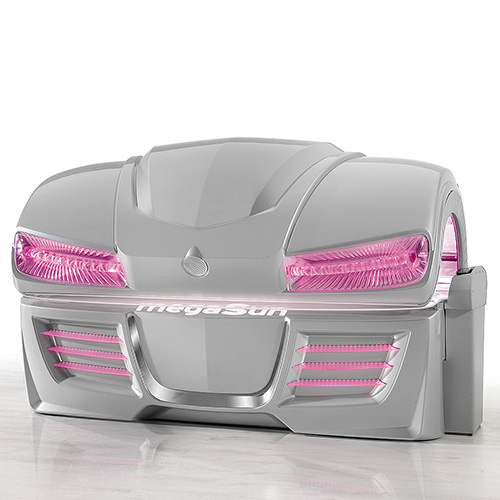 Blue Tanning & Beauty 0800 587 2583
Call today to discuss your Sunbed requirements.