Hapro Luxura V6 Rental Sunbed
Luxura V6 is the entry level vertical tanning bed with a fresh design with a choice of complimentary enhancements from contrasting trims to rhinestones.
The Luxura V6 is the perfect model for the salon professional who wishes to expand into professional tanning services. The space-saving design comes with smooth opening double doors and small turning circles. The user friendly control panel is ideally situated for use during the session.
The soft glow of the standby light highlights the unit between tanning sessions to encourage potential clients.
Luxura V6 can be further enhanced with the addition of extra features:
Ambient FlowLight panel: Includes a smart touch control and illuminated graphic
Xsens: Scent diffusion via the body cooling channel
Qsens: 2 nozzles spray a refreshing cool mist on the body
Speakers
My MP3 Audio System: with one studio channel, speakers and MP3 connection
SoundAround Plus: Subwoofer, two speakers, Bluetooth, SmartVoice function guide. Four external radio channels and two internal SD card channels provide pre-programmed, royalty-free relaxing and energetic music with the option to programme your own playlist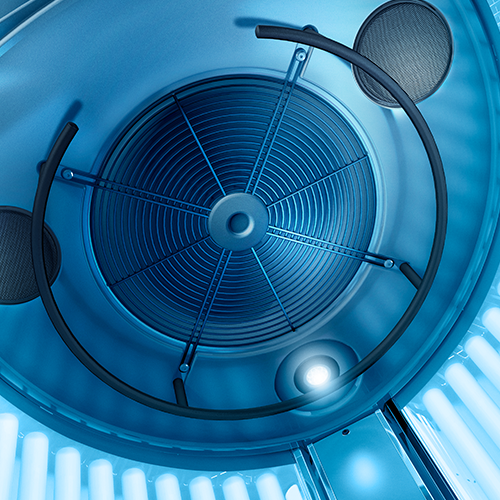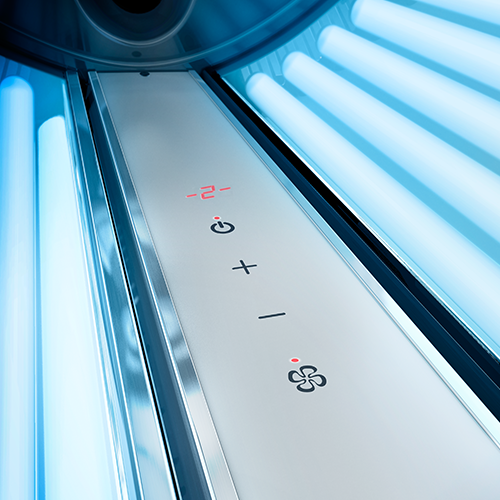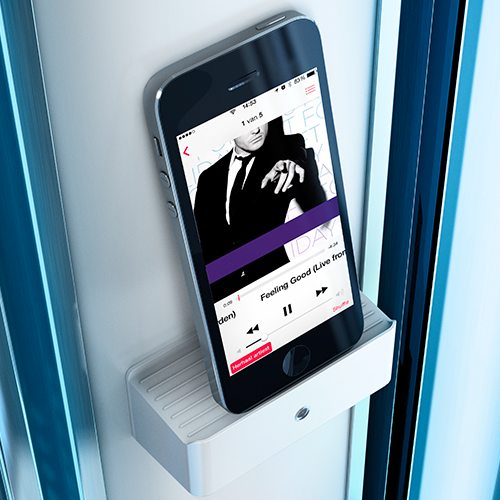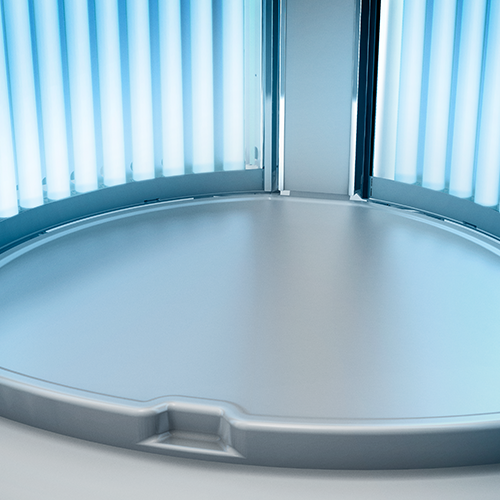 Call the team today on 0800 587 2583 and ask about our rental options!