KBL Megasun Optima
The Megasun OPTIMA is a bed designed to tan and tone the skin while 4 dedicated p2 tubes promote Vitamin D production.
The lamp array of the Optima distributes each of the lamps evenly around the body to ensure complete exposure to the 70 LED lights to revitalise and restore collagen while the 36 UV lamps build a gorgeous colour. The tanning environment can be easily adjusted during the session with the conveniently situated user control panel so your client can enjoy the full benefits of this outstanding sunbed.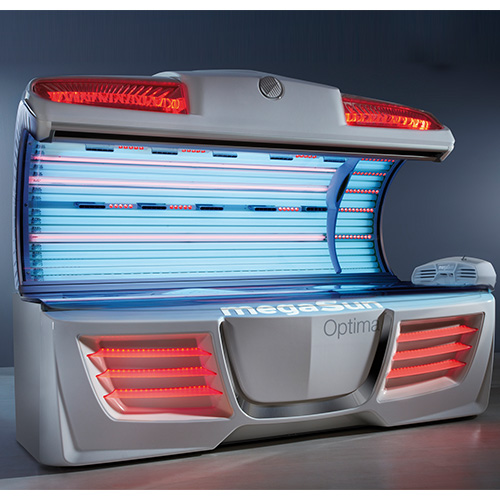 Blue Tanning & Beauty 0800 587 2583
Call today to discuss your Sunbed requirements.
[CP_CALCULATED_FIELDS id="5″]