Dr. Jenny Goodman, a Nutritional and Environmental Medicine specialist from the British Society for Ecological Medicine (BSEM) has recently highlighted that Vitmain D supplements are not as effective at promoting Vitamin D production as responsible exposure to UV light and a healthy diet;
"Vitamin D-3 is the real thing. It's what our body makes from sunshine. Multivitamins really are a cheap substitute for eating properly,"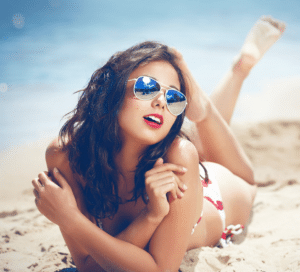 Talking to the Huffington Post, Goodman discusses some of the many benefits of Vitamin D production and the most effective forms of promoting the production and metabolism of this essential hormone within the human body;
""We all evolved from Africa, we didn't evolve with clothes on, and we didn't evolve indoors. So our basic natural state is to be running around under an African sun with very little covering on,"
"through the winter, make sure you're getting as much sunshine exposure as you can, and if you're poorly, get your vitamin D levels tested."
As we head toward Spring, it is important to remember to use SPF lotion outdoors if undertaking an indoor tanning programme. In today's world, time is in very short supply and using a responsible indoor tanning programme is a far more efficient use of time than spending hours in the sun to get Vitamin D.
Spanish researchers
found that in the Winter months, it would be necessary to spend up to 130 minutes in the sun to promote the production of this essential hormone
Using indoor tanning programmes also allows for controlled exposure to V light whereas it is not possible to measure the UV spectrum of outdoor sunlight without specialist equipment.
Our dedicated sales team os on hand to provide information on the wide range of UV lamps and tanning equipment we have available.
Call today on 0800 587 2583 and we will be happy to assist you!
Online References
"Is Vitamin D a Wonder Supplement?" Dan Gray, The Huffington Post 07/03/2017 http://www.huffingtonpost.com/entry/is-vitamin-d-a-wonder-supplement_us_58bf234de4b0a797c1d39655
"Researchers estimate duration of sun exposure required to obtain recommended doses of vitamin D" http://www.news-medical.net/news/20170308/Researchers-estimate-duration-of-sun-exposure-required-to-obtain-recommended-doses-of-vitamin-D.aspx
María-Antonia Serrano, Javier Cañada, Juan Carlos Moreno, Gonzalo Gurrea. 'Solar ultraviolet doses and vitamin D in a northern mid-latitude'. Science of the Total Environment 574 (2017) 744–750.http://www.agenciasinc.es/en/News/How-much-sun-is-good-for-our-health